Helping your child reach their greatest potential.
Spring Branch Speech Therapy provides individualized pediatric speech, language, and feeding therapy services within a naturalistic setting. Families are trained at each visit to implement therapeutic strategies to ensure carry-over of their child's success across a variety of environments. The most recent and evidence-based practices are used to evaluate and treat the following speech, language, and feeding disorders:
Articulation Disorders
Phonological Processing Disorders
Hearing Impairments and Cochlear Implant Training
Feeding Disorders- Newborn and Pediatrics
Developmental Disorders including Autism Spectrum Disorders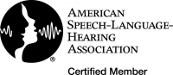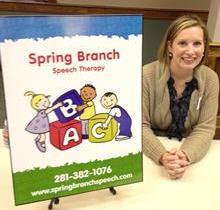 I enjoyed meeting so many wonderful friends and families over the weekend at the Special Needs Summer Camp Fair sponsored by Mikey's Place. I look forward to hearing from each of you!
If you missed the event, check out the
website
for great resources in the Houston area including ideas for "Summer Activities."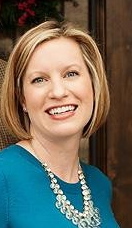 Julie Wahrenberger, M.S., CCC-SLP
Spring Branch Speech Therapy is owned and operated by Julie Wahrenberger, M.S., CCC-SLP. She is nationally accredited by the American Speech, Language, and Hearing Association (AHSA) and licensed by the Texas State Board of Examiners. Julie has practiced in a pediatric outpatient therapy setting for one of the nation's premiere children's hospitals. She has also served as an independent contractor at both the elementary and middle school levels for the second largest school district in the state. Within these unique settings, Julie has had the pleasure of working with a diverse caseload of patients. She has served children with autism, receptive and expressive language disorders, articulation disorders, feeding problems, hearing impairments and cochlear implants, motor speech disorders, stuttering, craniofacial disorders, neurological impairments, and genetic disorders. Julie received her undergraduate degree from Texas A&M University with a major in Communications and a minor in Linguistics. She earned her Master's of Science degree in Communication Disorders from the Callier Center at the University of Texas in Dallas.
For More Information regarding pediatric speech, language, and feeding intervention please visit the helpful links below.
Contact Information
| | |
| --- | --- |
| Email: | |
| Phone: | 1.281.382.1076 |